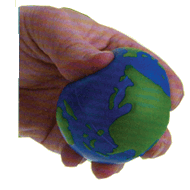 PROMOTIONAL STRESS SPORTS TOYS
Our sport shaped promotional stress reliever toys are always popular and fun to use. Your clients will enjoy using these promotional squeezers. They come in many shapes, from golf balls to boxing gloves. Any time you are promoting a sports related campaign, you can hand out sport shaped stress toys and be a great hit with the receiver. Many sports are covered, including baseball, football, rugby, basketball, golf, athletics, tennis, and a few others such as the soccer man, motorbikes and sports cars. The stress toys are fun to play with as one squeezes away stressful events, and they even have a medical purpose of strengthening hand muscles. Sport shaped printed stress toys can be branded with your logo and message, all acting as advertisements wherever they go, and many people collect them and will display them proudly at home or work. These are affordable in bulk quantities, and you can order several as each occasion warrants.
Many other models and themes of promotional stress toys are available including: Sports, High Tech, Mobile Phones, Transport, Travel,Industry & Services, Utilities, Housing, Finance, Seasonal, Shapes, Games, Medical, Animals, Aquatics, Fruit & Vegatables, Food and Drink, Fun Shapes, Environmental.
Please call us on 01706 346677 or e.mail on sales@detailpromotions.co.uk for quotation or our Promotional Stress Products Brochure. Origination: £25.00.
All prices are inclusive of a 1 colour print in 1 position