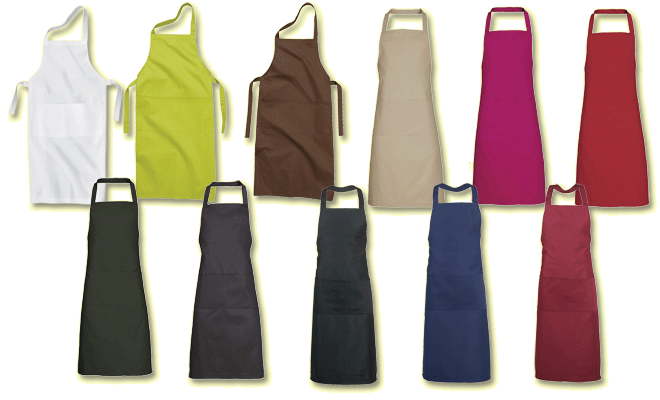 US Basic Apron. Twill fabric short promotional apron with 2 pockets. 65% Polyester and 35% Cotton.
Colours available: white, olive, brown, khaki, magenta, red, bottle, grey, black, navy, burgundy.
Screen print areas:centred top front: 270 x 190mm. front centred bottom : 270 x 350mm.. left or right pocket: 130 x 90mm.
Embroidery prices are example for apron with logo of 5,000 stitches - approx 24sq cm. up to 12 colours
Screen printed prices are for aprons printed 1 colour in 1 position and include flash curing and origination for coloured aprons. Please call for multi-colour print prices and transfer printing options
Origination: £29.00 per colour.