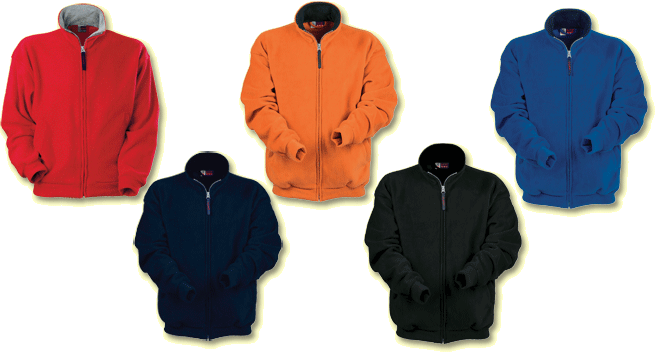 US Basic Nashville Kids' Fleece jacket. No need for the kids to be cold with this kids' promtional fleece jacket. Front pockets along with full zip front. Attached cuffs, waisband and hanging loop. Anti-pilling treated flece of 100% Polyester which is brushed both sides. Weight: 280gsm.
Sizes: 116, 128, 152, 164.
Colours available: red/ash, orange/black, royal blue/navy, navy, black.
Embroidery areas: Back/Centre: 120 x 120mm. breast: 50 x 50mm. Sleeve: 21 x 21mm,
Embroidery prices are example for promotional fleece with logo of 5,000 stitches - approx 24sq cm. up to 12 colours
Origination: £29.00 per colour per position.